Today at Approximately 12:45pm Station 16-1 was toned out for a possible Structure Fire on Wemrock Road. 16-1-68 was responding and upon seeing smoke in the distance immediately dropped the 1st alarm box. Station 26-2 (Manalapan Twp. Fire Co. #1) was the first due engine, 26-2-78, and immediately pulled a handling and stretched into the building in an attempt to find the fire and try to make a stop to it. 16-1-67 arrived and assumed command of the scene while 68 went inside to assist with the interior operation. While 16-1-90 was responding they were asking to find a hydrant to lay in for the next engine to be able to pick up and start feeding crews with water. 90's crew immediately found a hydrant and laid 500ft of 5″ LDH (large diameter hose) to the scene. As Station 12 (Englishtown Fire Department) 12-74 arrived on scene they completed the laying of 5″ LDH (large diameter hose) by adding 4 more hose lengths to be able to provide the crews with water. Station 26-1 (Gordons Corner Fire Co) arrived on scene (26-1-80 and 26-Rehab unit) and immediately got to work. Crews from 80 went up to the command post to see what needed to be done as the rehab unit got set up and ready for firefighters incase they needed it.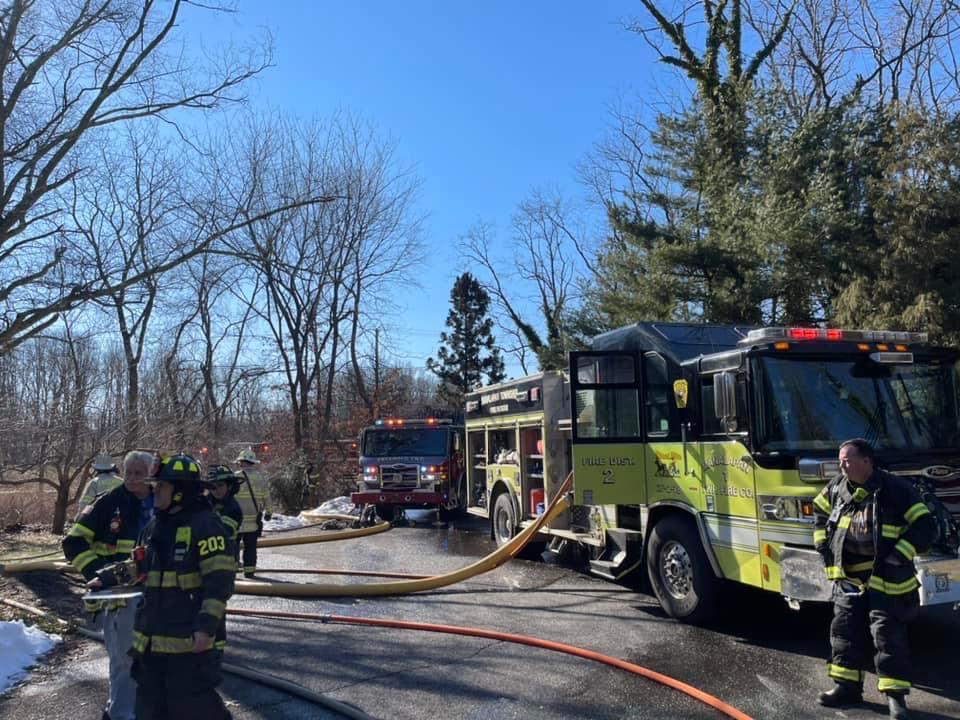 Station 15 (Freehold Boro Fire Department), (15-80)arrived on scene and assisted crews on the interior of the structure with pulling down ceiling tiles and making sure that fire wasn't traveling thought the studs. While crews started to exit the building and switch off with other firefighters ready to take up positions Chief Spicuzza (16-1-67) made sure all firefighters who were inside the structure got checked out at the rehab unit. The fire was placed under control and was held to a first alarm box. Crews worked diligently and saved the house. Station 15 crew recovered a kitten that was inside the structure and reunited it with the owner. The owner was ecstatic and couldn't stop thanking the firefighter. 16-1-66 arrived on scene and went to work helping his crews inside and outside where he could. 16-1-87 arrived on scene and helped with the filling of firefighters air bottles as well as manpower.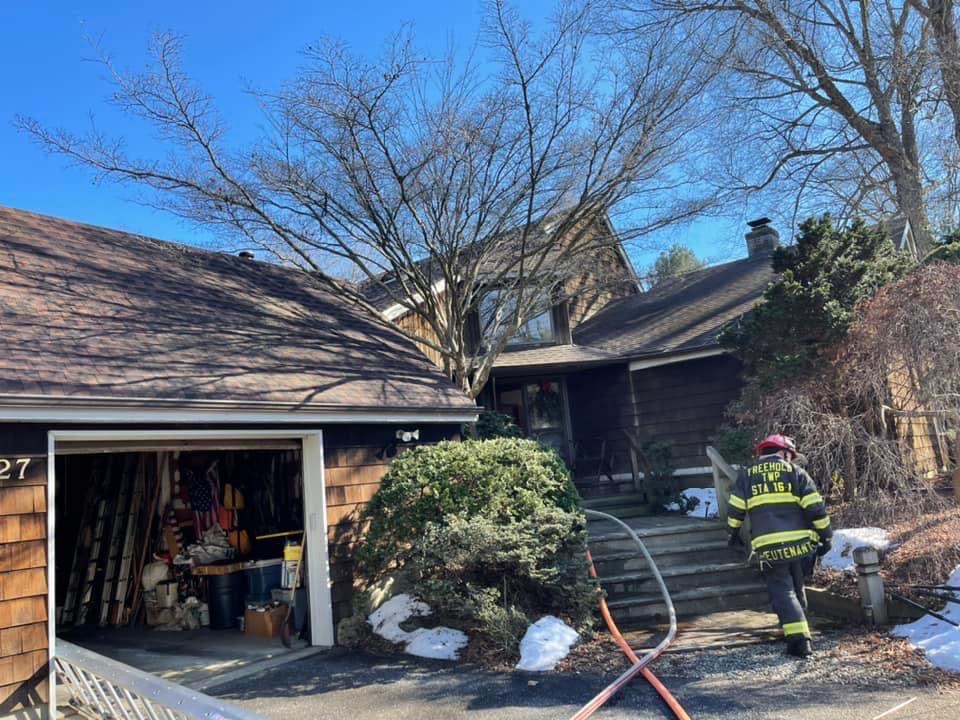 16-1-70 helping out with breaking down of the hoses and making sure that all equipment was taken out of the house.
Freehold Twp Fire Bureau (1634) as well as Monmouth County Fire Marshall (9301) arrived on scene and started the investigation into the cause of the fire. The cause is unknown at this time. Freehold Twp. Fire Co #1 (16-1) would like to thank all of the stations for there quick response to the scene and providing mutual aid into our town. The professionalisms and bravery of our fellow fire fighters shows and we are glad that we could work with such amazing people. 1 firefighter was transported to a hospital for a injury but is said to be in good condition. All stations cleared at approximately 3:03PM.
Units Responded:
16-1-66
16-1-67
16-1-68
16-1-78
16-1-87
16-1-90
16-34
15-68
15-80
12-74
26-1-68
26-1-80
26-1-REH
26-2-78
93-01