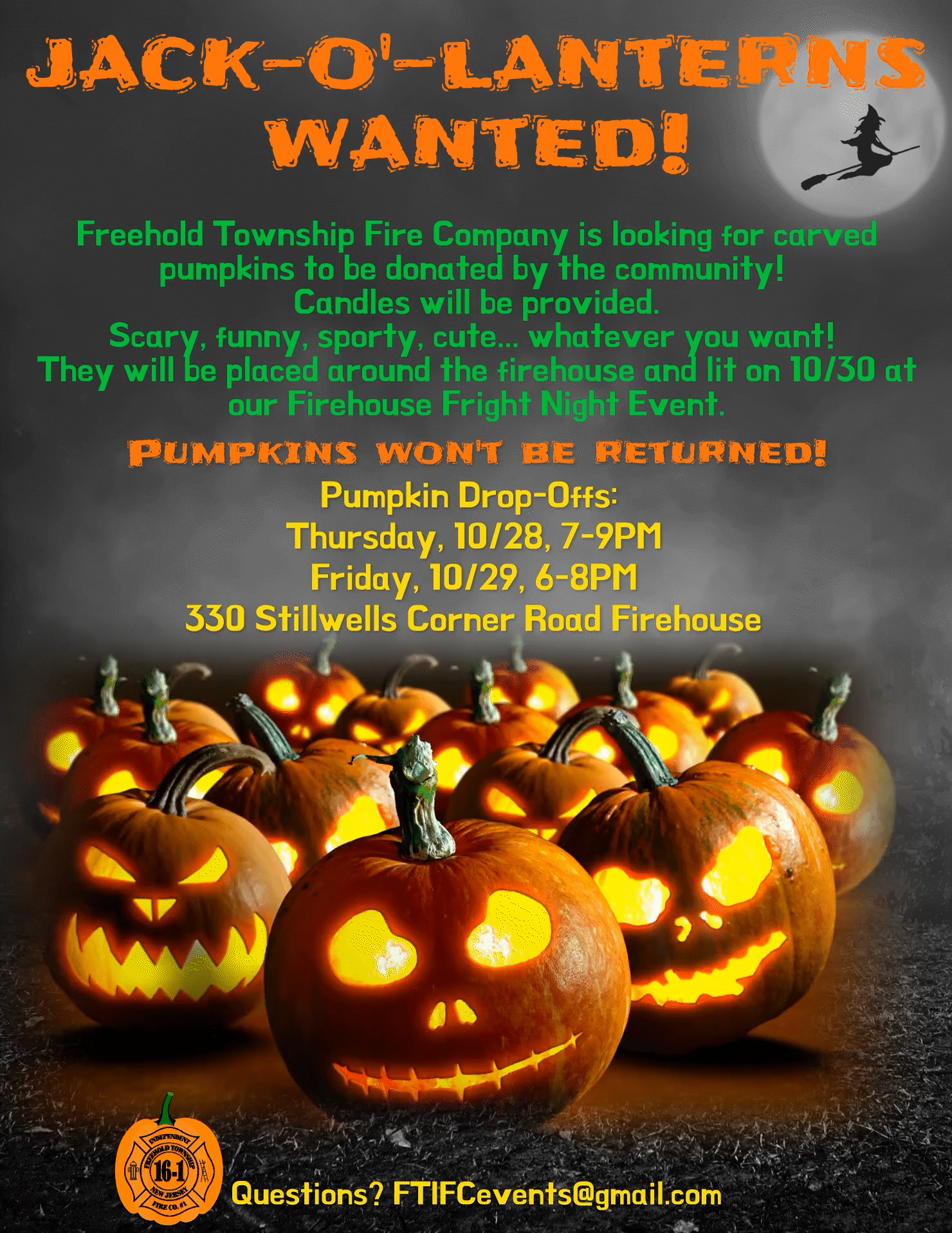 We Need Pumpkins!
Freehold Township Fire Company is looking for carved pumpkins to be donated by the community!
Candles will be provided.
Scary, funny, sporty, cute… whatever you'd like to make!
They will be placed around the firehouse and lit on 10/30 at our Firehouse Fright Night Event.
Please make note that pumpkins wont be returned, we promise not to hurt them. But the Ghouls and Goblins might.
Pumpkin Drop-Offs:
Thursday, 10/28 7-9pm
Friday, 10/29 6-8pm
Please drop off at our district firehouse located at 330 Stillwells Corner Road